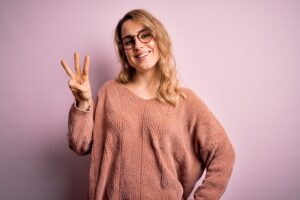 There are times when you can have oral health issues without obvious symptoms. The good news is that when this happens, you can learn about problems and have them addressed when you schedule regular dental exams. Our Rochester, MN dentist's office can provide timely services when patients regularly see us for preventive services. We should note that we can also provide support when you do suspect that something is wrong. When oral health issues affect your daily life, take them seriously. By bringing them to our attention, we can make sure they are treated before these difficulties worsen.
1. Your Gums Bleed When You Brush And Floss
Gum disease is a common threat, but when it is treated in time, it can be reversed before there are any permanent damages to your periodontal tissues. One common sign of poor health is a tendency for your gums to bleed whenever you brush and floss. If this occurs, you should both make a point to thoroughly care for your teeth at the gumline and schedule care. When needed, we do provide special periodontal cleanings that remove bacteria from the roots of teeth.
2. You Have Persistent Tooth Pain Or Sensitivity
Tooth pain or sensitivity can be understandably concerning. They should be taken seriously, as they can point to a problem that is already serious enough to require advanced care. The longer it takes you to do something about a problem with an injured tooth, or one that has a severe cavity, the more likely it is that the matter will grow more serious, which can lead to the removal of your tooth!
3. Bad Breath Is A Frequent Concern
There are different reasons why you might experience problems with bad breath. Dry mouth is one possible culprit. When you struggle to produce enough saliva, your teeth have less natural support throughout the day, and you are more likely to have problems with bacteria buildup and accumulated food debris. Another concern is that you have excess oral bacteria, or you could have an active problem with gum disease. You are less likely to experience these different problems when you keep up with general dental appointments. Regular appointments fight bacteria through professional teeth cleanings, while your reviews can alert you to any active problems that need to be resolved.
Talk To Your Rochester, MN Dentist About Your Oral Health!
The right commitment to oral health care can protect you against different threats to your health and appearance. It can also help you maintain your confidence by preserving your smile and helping you avoid embarrassment over bad breath. Our Rochester, MN dentist's office is ready to help you keep up with your dental needs, and we are here to support you when you have concerns about potential problems. For more information or to schedule your next visit, call Greenview Cosmetic And Family Dentistry today at (507) 281-3659.